Lisha Coleman is an internationally recognized pioneer in the hair extension industry. As founder and CEO of The Lisha Coleman Institute of Hair Extension and Hair Replacement Technology, Lisha has trained thousands of cosmetologists from over 15 different countries. In addition to making television appearances on CBS, ABC, NBC, and Fox networks, Lisha produces and hosts health and beauty video segments for many different TV and Web Networks.
---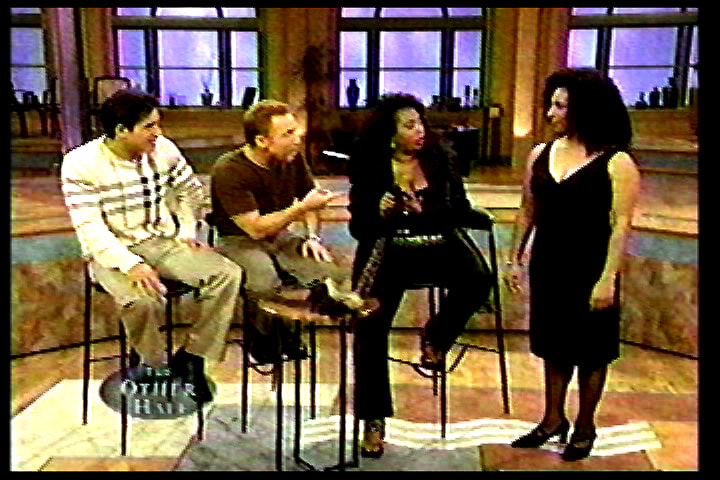 Lisha Coleman demonstrates hair extensions techniques on NBC's "The Other Half" hosted by Mario Lopez
Lisha's hair extension work has been featured in every major fashion and beauty publication including Vogue, People, Playboy, Hype Hair, and Allure Magazine (who named her "Best Hair Extensionist") as well as on the heads of many film, television and music stars including Shari Belafonte, Pamela Anderson, Janet Jackson, Laila Ali and Nicole Kidman.
A life-long student of natural medicine (including TCM - Traditional Chinese Medicine), Lisha is an herbalist and consults with clients about their internal health, not only as it pertains to the condition and growth of their hair, but also with regard to their overall health and well being.
Lisha began her career on Broadway in New York City in the 1980's as a hair stylist and make-up artist. She has traveled extensively, and maintained homes in New York, Los Angeles, Miami and Gabon, Africa. Her all natural skin care line was named as one of the top three by the Los Angeles Times.
Lisha is a regular contributor to many leading cosmetology publications on the subject of hair extensions.
As a measure of Lisha's influence and popularity in the hair extension industry, America's most watched game show, Jeopardy, featured Lisha Coleman in one of their pop culture based questions, and when Time Magazine needed a quote for an article on hair extensions, they too turned to the woman whose name has become synonymous with hair extensions, "Lisha"!